Calendar
Note: Please visit our Workshops page for upcoming workshops and educational opportunities, our News page for opportunities for RIRLA members, and our Processing Scheduling Service page for upcoming processing dates.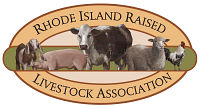 Monday, April 27 , 2015 — 7:00pm
April RIRLA Meeting
Louttit Library Community Center
274 Victory Highway
West Greenwich, RI
Beginning March 22, 2015
Harvesting Rhode Island Film Series
Film series to be shown on RI PBS beginning March 22nd at 6:00 and 6:30pm, with additional air dates on March 29th and April 2nd. This project funded by a DEM Farm Viability Grant (or Specialty Crop Block Grant) and will be a total of five series on various components of RI Agriculture.
Additional information on segments listed at www.harvestingrhodeisland.com.