Calendar
Note: Please visit our Workshops page for upcoming workshops and educational opportunies, our News page for opportunities for RIRLA members, and our Processing Scheduling Service page for upcoming processing dates.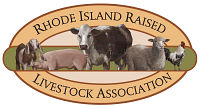 Tuesday, May 27, 2014 @ 7:00pm
(Please note change from Monday due to Memorial Day)
May RIRLA Meeting
Louttit Library Community Center
274 Victory Highway
West Greenwich, RI
(Library is adjacent to the West Greenwich Police Department; Community Center is behind library)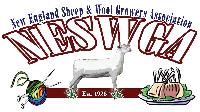 July 18 & 19, 2014
New England Sheep & Wool Growers Sale and Used Equipment Auction
This year the New England Sale will be a private treaty sale only. All exchanges will be considered private treaty between the consignor and the buyer; there will be no sale guarantee offered by the NES&WGA. A veterinarian will be on site to assist any consignor if needed, as well as to write health papers for sheep that are sold. Rams, ewes and wethers of any age or breed, pure-bred or cross-bred, can be sold, as well as boer goats. Registrations are not necessary; however if the consignor is hoping to sell to a youth that will be exhibiting the animal in the Northeast Youth Sheep Show the following day, then the animal will have to have a registration paper. The transfer portion of the registration should be filled out to the buyer and signed by the consignor. We ask that all animals be properly presented and are shorn or fitted within 7 days of the sale. All animals must be positively identified with an eartag approved by the USDA (scrapie tags) and accompanied by an approved interstate health certificate. All animals must be healthy, sound and have a good condition score. There is a committee in place that will take a look at the animals and check health papers on the evening of Friday, July 18, 2014.
Sheep must be in pens by 7:00pm on Friday, July 18, 2014. All sales must be complete by 6:00pm on Saturday, July 19, 2014. The entry fee is $10/head. This fee is in place to put towards the rental cost as well as the cost to have a vet available. Sale sheep will be penned centrally in Mallary Arena, the same place New England Sale sheep have been penned for many years. As always, the consignor must be a member of the NES&WGA, Dues are $10/year. There is no pre-entry form; however, we do ask that if you are consigning to let sale management know before Monday, July 14, 2014 so that we may set up the sale area. A verbal commitment or email will do!
This is a new venture that we are trying out to offer a sale venue for our members to take advantage of. We will have staff on hand during the day to monitor the success of your sales and to gather buyer information so that we may promote this event in the future. We want it to be as beneficial to our members as possible. If you have any questions or concerns, please contact us! Jessica Miniter can be reached via email at jhminiter@gmail.com or via phone at (401) 829-0095.
We will once again be hosting the infamous New England Used Equipment Auction. It will take place starting at 10:00 am on Saturday, July 19, 2014 with Bill MacCauley auctioneering. We will be auctioning any sheep related equipment or supplies — no crafts please! There is no entry fee for equipment; however, consignors must be a NES&WGA member and there is a commission of 10% on the sale price withheld from settlement checks.
Equipment will be accepted all day Thursday, July 17, 2014 and until 6:00pm on Friday, July 18, 2014. We cannot accept any equipment after this time. The sale committee reserves the right to sift any item and to group small items from a single consignor. The equipment sale order will be available to buyers Friday evening. We ask that all buyers settle their purchases on Saturday, July 19, 2014.